ARTIST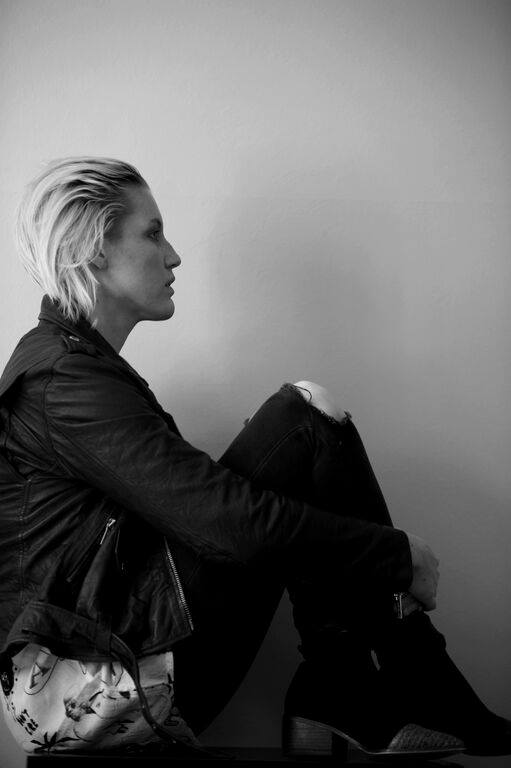 SARAH JAFFE
Sarah Jaffe - Vocals, Guitar

CONTACTS
PRESS
Sue Marcus

BOOKING
Joy Collingbourne
The M.O.B. Agency
DJ SETS and DIVIDENDS BOOKING
Tami Thomsen
MANAGEMENT
Sonar Management
LABEL CONTACT
Tami Thomsen
Kirtland Records
3100 Main St. Suite 347
Dallas, TX 75226
(214) 824-7700
PRESS KIT
Band Photo { JPG }
Album Cover Art { PRINT } { WEB }
Bio { PDF }
PRODUCTION
Input List { DOC }
VIDEOS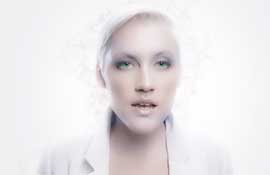 Mannequin Woman

Glorified High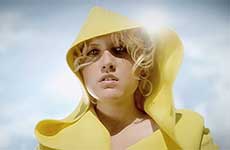 Clementine
BIO
Sarah Jaffe started work on The Body Wins the day she bought a bass and a drum set at a pawnshop.That day, she wrote the rhythmic "A Sucker For Your Marketing," and her second full-length began to take shape. It had been building up inside her; she just didn't have an outlet. Jaffe had been writing songs on her acoustic guitar since she was a teenager. She knew everything she could do on it, and everything she couldn't do. It wasn't a creative tool for her anymore.
When Jaffe first started playing guitar, everything was a discovery. Every chord she played, she thought she had made it up. Not knowing how to play bass or drums, but forcing herself to try, brought that back to her. And so there was "A Sucker For Your Marketing," a song she may not have been able to write before, but needed to. Maybe not that song, exactly, but Jaffe had pent-up creative energy inside her, after spending most of the year traveling and touring behind her debut (Suburban Nature), seeing and feeling things, soaking up the world.
Plus, there was a side to Jaffe that didn't exist on Suburban Nature, the part of her that liked to dance and listen to hip-hop and cover Robyn songs live. That's not to say The Body Winsis a party record. It isn't. But it has a pulse to it, more than a heartbeat, not quite a breakbeat. "Glorified High," the first single, perfectly captures that, the energy she'd built up and the energy that had always been there, with a chorus that smacks you in the chest and lingers like a hug.
It would be nice to say that, after that first day of writing on bass and drums, everything fell into place quite easily. Maybe in the movie biopic version it would. But when Jaffe entered the studio with producer John Congleton (St. Vincent, The Walkmen), who had worked with her on Suburban Nature, she'd only completed a handful of songs, and bits and pieces of a few others. Congleton told her to send everything she had, "even the stuff you're embarrassed about." So she did.
"John is clearly a master at what he does," Jaffe says."But,to me, his true genius is the fact that he knows when something is good, and knows when something can be great when you think it's absolute rubbish. I can imagine when you work with as many artists as John has worked with you inherently become a psychological handyman. He didn't baby me when I had my freakouts about not having enough songs. He simply said, go home and write. And I would. Or when Robert[Gomez] or Scott [Danbom] were laying down their instrumentals,I would go in the room next door and quickly finish a song, or write a part. Just being around all that creative energy, it was a thrilling pressure. And it worked well with me."Going in, Jaffe also knew she wanted to work with her friend Fiona Brice, an orchestral arranger, composer, and violinist who tours with Placebo. Along with the playing of Jaffe's crack backing band (featuring members of Midlake and Centromatic, among others), Brice's touch to Jaffe's songs adds a rich, lushness that makes every song sound huge, even the quieter ones. It permeates everything, like the sort of set decoration Wes Anderson uses, present even when it's not.
The Body Wins may sound differentto those introduced to Jaffe through Suburban Nature. It should. But it's not by any grand design to change.It's where she's at now, a product of everywhere she's been since Suburban Nature—literally and figuratively—and a hint of everywhere she might go from here.
PRESS
"Jaffe is blessed with both a trenchant lyrical pen and a vocal instrument perfectly suited to mainlining her effortlessly crafted, heartbroken tunes straight to the soul." –Paste Magazine
"Great songwriters bring together two things…the ability to relate to people's daily lives and the wisdom to express emotions in new and powerful ways…Sarah Jaffe passes both tests." –NPR
"One listen to 24-year-old Texas native Sarah Jaffe's music and you'll feel like you've known her for years….with lyrics so intimate you'll feel like you've read her diary and a focus on her lovely, smoky voice (as if she's whispering directly into your ear)." –Magnet
"Sarah Jaffe is easily a charmed singer / songwriter. Her obvious talent draws you in and takes care of you. This album is sure to stand among the best female singer / songwriter albums of the year." –Country Music Pride
"Best thing I heard: I've been digging the debut from a young singer / songwriter out of Texas named Sarah Jaffe. Go to MySpace right now and hear Before You Go." –USA Today Pop Candy
"If you're even remotely alive/awake, (this will) knock you flat on your ass. Jaffe's voice is the best instrument I've heard in a long, long time. Seriously: the last time I was this excited about a new singer was, I don't know, a decade+ ago, hearing Richard Buckner for the first time (let's be fair: I've dug Throw Me the Statue and Bon Iver and Ritter and Spoon and everyone else, but in terms of just pure singing power? In terms of voice? It's not even close)." –Corduroy Books

"Suburban Nature, Sarah Jaffe's full-length debut, announces the Denton, Texas-based musician's arrival as a force on the folk-pop scene in a big way, offering up 13 gems that could make even a hardened critic start throwing around terms like the next big thing." –American Songwriter
"Suburban Nature the provocative and quietly commanding debut album from 24-year-old Denton, Texas singer / songwriter Sarah Jaffe strips back, track by amazing track, any remnants of artifice or glossy veneer to get to the naked core of the personal joys, pains and haunting imagery that pulse beneath her bruised, resilient skin. This is an album of brilliantly understated, finely crafted miracles. Highly recommended." –Direct Current
RELEASES
TRACK LISTING
1. Ride It Out
2. Fatalist
3. Some People Will Tell You
4. Revelation
5. Either Way
6. Don't Disconnect
7. Satire
8. Lover Girl
9. Slow Pour
10. Your Return
11. Defense
12. Leaving The Planet
CATALOG INFO
Title: Don't Disconnect
Label: Kirtland Records
Release Date: 8/14
Format: Digital, CD, Vinyl
TRACK LISTING
Sarah Jaffe (Side A)
1. A Sucker For Your Marketing / Vulnerable
2. Two Intangibles Can't Be Had
3. Clementine

David Ramirez (Side B)
1. An Introduction
2. Mighty Fine
3. Shoeboxes
4. Stick Around

CATALOG INFO
Format: Vinyl
TRACK LISTING
Side 1
01. Down By The Water (PJ Harvey) w/ Sarah Jaffe
Side 2
01. Rattler's Revival w/ The Honeybear Horns
CATALOG INFO
Title: Toadies Record Store Day
Label: Kirtland Records
Release Date: 4/20/13
Format: Digital, Vinyl
CD TRACK LISTING
01. Paul
02. The Body Wins
03. Glorified High
04. Mannequin Woman
05. Halfway Right
06. The Way Sound Leaves A Room
07. Fangs
08. Hooray For Love
09. Foggy Field
10. Sucker For Your Marketing
11. Limerence
12. Talk
13. When You Rest
CATALOG INFO
Title: The Body Wins
Label: Kirtland Records
Catalog Number: KR-65
Release Date: 04/24/12
Format: CD, Vinyl
Type: Full
CD TRACK LISTING
01. Shut it Down
02. Louder Than Ever
03. Clementine (Alternate Version)
04. Better Than Nothing (Demo)
05. The Way Sound Leaves A Room (Demo)
06. When You Rest (Demo)
07. A Sucker For Your Marketing (Demo)
08. All That Time (Demo)
DVD TRACK LISTING
01. The Way Sound Leaves A Room
02. When You Rest
03. Nurture It
04. A Sucker For Your Marketing
05. Vulnerable
06. Hang With Me
07. All That Time
08. Clementine
09. Stay With Me
10. Before You Go
11. All That Time
CATALOG INFO
Title: The Way Sound Leaves A Room
Label: Kirtland Records
Catalog Number: KR-56
Release Date: 09/27/11
Format: CD/DVD combo
Type: Full
CD TRACK LISTING
01. Even Born Again
02. Black Hoax Lie
03. Adeline
04. Under
05. Two Intangibles Can't Be Had
06. Backwards/Forwards
07. Two Intangibles Can't Be Had / Working for a Nuclear Free City Remix

CATALOG INFO
Title: Even Born Again
Label: Kirtland Records
Catalog Number: KR-51
Release Date: 04/12/11
Format: CD
Type: EP
CD TRACK LISTING
01. Before You Go
02. Stay With Me
03. Clementine
04. Better Than Nothing
05. Vulnerable
06. Wreaking Havoc
07. Summer Begs
08. Pretender Pt. 1
09. Pretender
10. Luv
11. Swelling
12. Watch Me Fall Apart
13. Perfect Plan
CATALOG INFO
Title: Suburban Nature
Label: Kirtland Records
Catalog Number: KR-49
Release Date: 05/18/10
Format: CD
Type: Full